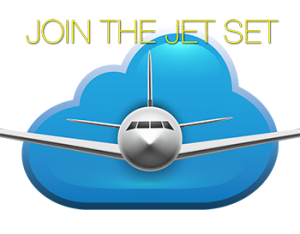 Who says you can't have it all? That life is about making difficult choices? Nonsense. Come aboard the Cinegy Jet.
You can have it all. Now.
Cinegy Jet includes our flagship products for playout, graphics, ingest, encoding, transcoding, monitoring,
live production and more.
Install it all. Run it all.
Have the flexibility to cope with whatever they throw at you.
Now you are covered.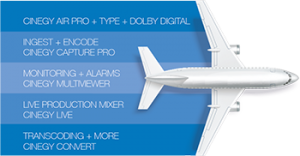 Cinegy Jet – You can Do it All Not only does Cinegy Jet give you the latest versions of all the above listed products, but also the choice of how to pay for it. Buy it outright or as an annual subscription. The choice is yours. Please ask us for all the details.