Kosovo Radio Television(RTK), upgraded its infrastructure from Analog SD to IP based broadcasting solution while adding 3 new channels its facility by using Cinegy's end to end software solutions which supports SDI and/or IP based workflow at the sametime.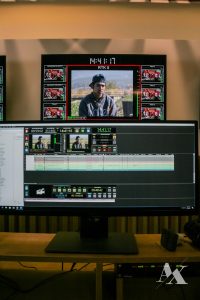 RTK is Kosovos Public Broadcaster. It is estabilished after conflict in 1999 and is successor of Radio Television of Prishtina (ex Yougoslavia). AlthoughRTK's existing  system had no issue, it was Analog SD and unable to upgrade. Recently RTK started with 3 more channels and they had to invest in new MCR.
It was time to upgrade to most recent technology. In RTK compare to other broadcasters, IT department has grown both in quality and quantity. This was one of bigest projects RTK has done from 1999 and they pushed to have most advanced IT technology in Broadcast industry.
Arber I. Ibrahimi, Tehcnology Director of RTK says "Under these conditions we decided to continue with an innovative solution" and adds  "after some investigation we understood that we need to continue with a solution which has to support both IT and IP based infrastructure. This idea brought us to Cinegy as it was the most ready and flexable solution in the market. Simplicity, scalability, less cabling, superior backup, easy disaster recovery, simple and cost effective solutions and  future oriented are additional advantages by choosing Cinegy."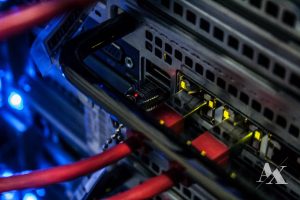 RTK records the streams in RTP/UDP protocol over IP directly without any need of convertion or interface board.  Streams  coming via SDI interface are  converted to IP (RTP/UDP)  by Cinegy Encoder and streamed to IP network to re-use it for the purpose of capture, playout, preview etc.. on any point of LAN. These IP streams can be routed to unlimited targets (virtual sources) by Cinegy's IP based router Thus RTK had video router which has unlimited input and output ports.  RTK positioned Cinegy Air Pro Bundle for MCR playout , automation and channel branding purposes. Similarly Cinegy Air Pro streams the output signal onto local area network (LAN) with RTP/UDP protocol.
"As the industry has not yet reached agreement on an IP based production standard, and at least two new protocols and standards are set in the year, Video transmission and production with Cinegy products together with an IP network is a very normal operation for us. We have been already using this technology in our customer's facilities since 2010" says Fikret Eryılmaz, Managing Director of Orsatek.